Get American Eagle Title Group's Land Agent application. The only tool you will need to give your real estate business the edge above the rest.
Works with iPad, iPhone and Android devices.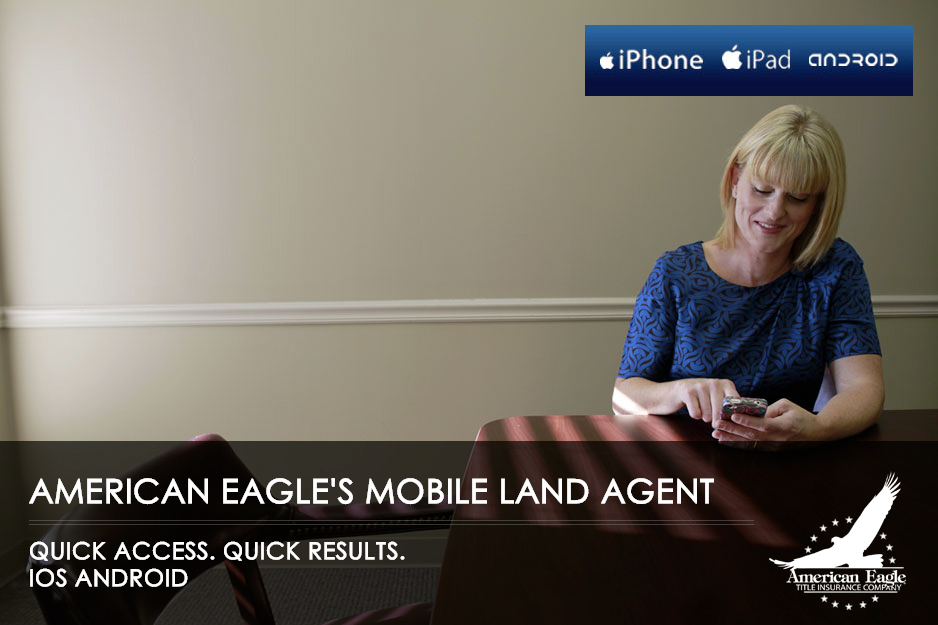 Land Agent Application Description
American Eagle Title Group and Buffalo Land Abstract are proud to introduce American Eagle "Land Agent" to the Tulsa and surrounding areas. "Land Agent" is proprietary technology that will give you all the real estate transaction information you and your business need at your fingertips – either on your iPhone, iPad, or your Android device,  allowing you to give your customer the information they want with just a few quick clicks.
American Eagle "Land Agent" application allows you to complete good faith estimates and compute loan costs fast while on the go. No more clients having to wait to know whether they can afford that home they have always dreamed of purchasing. No more hours lost while you calculate the loan and closing cost estimates, generate reports, and send lengthy emails. Get all the numbers you need presented in a clear and comprehensible PDF report.  The report can be emailed directly to your client from your own email address. Using Land Agent in your everyday business gives you the solution you need saving you and your clients time and money! Trust American Eagle Title Group to provide you with the tools to make your real estate business a difference above the rest!